:: Season Programme. Main Stage Production
Forever Silence
20.05.2017 - 04.06.2017


Playwright Cheung Tat Ming returns after an eight-year hiatus
To love or not to love, to suffer or not to suffer — decisions at life's precipice
Out of the blue, Elis, a best-selling novelist famous for riveting bodice-rippers, decides to join a nunnery. This move surprises her family, publisher and readers, even Buddhist masters.
Since she has built her reputation on daring subjects that challenge conventional morals, her rescinding the material world is all the more bewildering. Some support her, while others are in stern opposition, thus creating a controversy. Everyone is keen to discover the real reasons behind this decision. During the process, many details gradually surface — from her domestic woes to complicated love life, from the emotional struggles of a creative artist to a secret concerning life and death.
Cheung Tat Ming returns to the Hong Kong Repertory Theatre after eight years (Beautiful Connection) to create and direct Forever Silence, with Louisa So in the role of Elis. 
Sponsor
Media Sponsor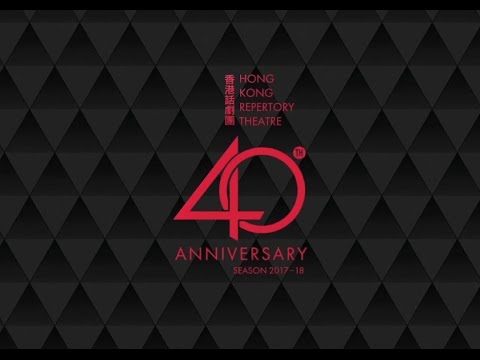 Ticket discounts 
Each purchase of standard tickets of HKRep seasonal events during Advance Booking period 
(17.3 – 5.6.2017)
2 to 3 events – 10% off
4 to 5 events – 15% off
6 to 8 events – 20% off
9 to 10 events – 25% off
11 or more events -30% off
(Advance booking discounts do not apply to Scrooge! – the Musical)
50% discount for
- Full-time Students (limited offer)
- Senior Citizens Aged 60 or Above (limited offer)
- People with Disabilities & the Minder. For purchase of each concessionary ticket for people with disabilities, the customer can purchase one ticket of same concession for a minder.
15% discount for
- HKRep Pals
10% discount for 
- Members of CCDC Dance Inspirations
- Club Bravo members of Hong Kong Philharmonic Orchestra
- Zuni's Friends
- Friends of The Hong Kong Ballet
10% discount for 
(Discounts only available at URBTIX outlets upon presentation of valid membership / staff cards)
- Friends of Hong Kong Chinese Orchestra
- Friends of Hong Kong Dance Company 
- Chung Ying Theatre "Energy Fun Club plus" (max 2 tickets)
- Members of HKAPA Alumni Association 
- Members of Hong Kong Chinese Civil Servant's Association 
- FANCL Club Members
- Staff of Shun Hing Group 
- Bookaholic Members of The Commercial Press 
- Tom Lee "Music For Life" Members 
- Members of Hong Kong Arts Administrators Association 
- Members or Staff of Broadway Photo Supply Limited 
Performance Date & Venue
7:45pm

20, 23 – 26, 27#, 30 – 31.5.2017 ;

1 – 3.6.2017

2:45pm 

21, 27 – 28.5.2017 ;

3^ – 4.6.2017
^Accessible performance with Accessible Captions (Chinese) and Audio Description (Cantonese)  
# Not available for public sales 
Hong Kong City Hall Theatre
Price: $360, $280, $200
Presented in Cantonese with Chinese and English surtitles
Approximately 1 hour and 50 minutes with no intermission
This programme contains adult content and strong language
Recommended for ages 12 and above 
No latecomers will be admitted until a suitable break in the programme 
Tickets now available at URBTIX
Ticketing Enquiries 3761 6661
Credit Card Booking 2111 5999
Online Booking www.urbtix.hk
Programme Enquiries 3103 5900
Cast & Production Team