:: Season Programme. Main Stage Production
Wing Lung Bank Proudly Sponsors
"In Times of Turmoil"
01.07.2017 - 09.07.2017


In times of turmoil
They lose their way, they struggle to survive, but they still have faith
"Everyone has the right to strive for a better life. I know I can, so there's hope in living."
This story takes place in Hong Kong and Guangzhou before 1949, with Cheng Sumei and Gui Yuxin as the core characters against the background of a banking family and two romantic entanglements.  In light of the civil war and social unrest, keenly aware that the family's banking business is in danger of collapse, eldest son Zipei — concerned about the safety of family members — must make a decision whether to remain in Guangzhou or seek refuge in Hong Kong. His younger brother Zi'ang remains idealistic, ready to risk his life for country and society. In this chaotic era, men cannot cope with matters of the fate nor the heart…
Based on the 2013 novel by Dr. Leung Fung Yee, In Times of Turmoil is adapted by Chan Yiu Hung, who penned such early plays for the Hong Kong Repertory Theatre as Side Door and The Seven Wisemen of the Bamboo Grove. Chan returns to weave a story with fictitious characters against the backdrop of historical events, highlighting many types of bonds — between siblings, lovers, friends, extending into family and country — in this moving tale about yesteryears.
Proudly Sponsor
Co-sponsors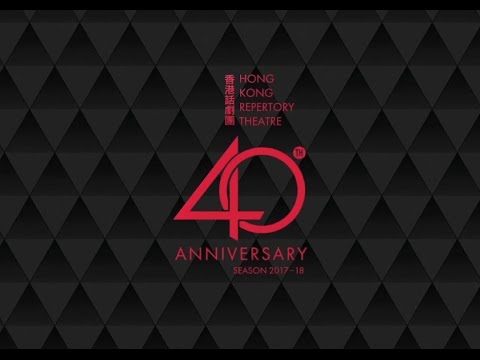 Ticket discounts 
Each purchase of standard tickets of HKRep seasonal events during Advance Booking period 
(17.3 – 5.6.2017)
2 to 3 events – 10% off
4 to 5 events – 15% off
6 to 8 events – 20% off
9 to 10 events – 25% off
11 or more events -30% off
(Advance booking discounts do not apply to Scrooge! – the Musical)
50% discount for
- Full-time Students (limited offer)
- Senior Citizens Aged 60 or Above (limited offer)
- People with Disabilities & the Minder. For purchase of each concessionary ticket for people with disabilities, the customer can purchase one ticket of same concession for a minder.
15% discount for
- HKRep Pals
10% discount for 
- Members of CCDC Dance Inspirations
- Club Bravo members of Hong Kong Philharmonic Orchestra
- Zuni's Friends
- Friends of The Hong Kong Ballet
10% discount for 
(Discounts only available at URBTIX outlets upon presentation of valid membership / staff cards)
- Friends of Hong Kong Chinese Orchestra
- Friends of Hong Kong Dance Company 
- Chung Ying Theatre "Energy Fun Club plus" (max 2 tickets)
- Members of HKAPA Alumni Association 
- Members of Hong Kong Chinese Civil Servant's Association 
- FANCL Club Members
- Staff of Shun Hing Group 
- Bookaholic Members of The Commercial Press 
- Tom Lee "Music For Life" Members 
- Members of Hong Kong Arts Administrators Association 
- Members or Staff of Broadway Photo Supply Limited 
Performance Date & Venue
| | |
| --- | --- |
| 7:45pm | 1#, 2, 3#, 5 – 8.7.2017 |
| 2:45pm  | 2+, 8+ – 9.7.2017 |
# Not available for public sales 
+ With Post-performance Talk
Hong Kong City Hall Theatre
Price: $300, $250, $180 ($280*, $230*, $170*) 
*Weekday and Sunday Evening Special
Presented in Cantonese with Chinese and English surtitles
No latecomers will be admitted until a suitable break in the programme 
Tickets now available at URBTIX
Ticketing Enquiries 3761 6661
Credit Card Booking 2111 5999
Online Booking www.urbtix.hk
Programme Enquiries 3103 5900
Cast & Production Team