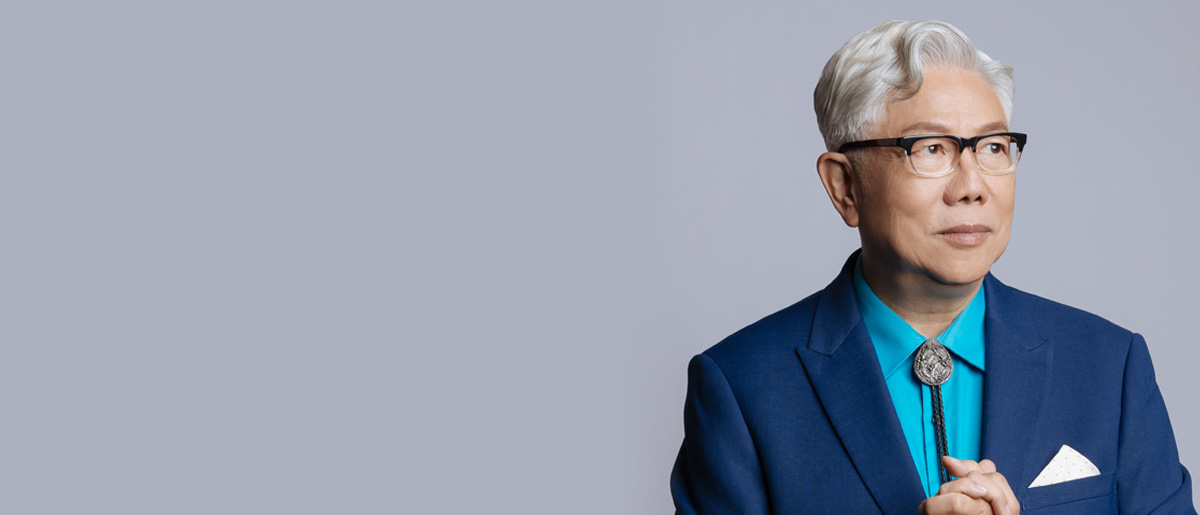 Together in Theatre

The capriciousness of the COVID-19 pandemic in the past two years has plunged our society to its depths, and the HKRep also experienced its share of hardship, when many of our productions were forced to cancel. Fortunately, our entire team is united in overcoming countless difficulties. We not only fulfill our duties but also remain spirited and passionate in planning the 45th anniversary season of the HKRep. This season, with the theme "Together in Theatre", we have invited many friends with ties to the HKRep to join us in bringing new works as well as iconic masterpieces by noted local playwrights onto the stage.

In celebration of the Hong Kong City Hall 60th anniversary and 25th anniversary the establishment of the HKSAR, we programme distinguished Hong Kong playwright Raymond To's Love à la Zen with its humorous look at truths about love and impermanence. The play's 1996 premiere was among the Top Ten Popular Productions at the Hong Kong Drama Awards. Our new production will be directed by HKRep Assistant Artistic Director Fung Wai Hang. The career of former HKRep resident playwright He Jiping catapulted because of The Top Restaurant, a play chronicling a century-old Peking duck restaurant establishment. This masterpiece in contemporary realism appears for the first time at the HKRep, directed by former HKRep Associate Director Roy Szeto with former HKRep principal actor Tse Kwan Ho leading the cast! We also welcome the return of February 14 – a musical written by Matthew Cheng with music by Chung Chi Wing. This light-hearted romantic tale, in a new co-production with the a cappella choral theatre company Yat Po Singers, will usher in a breath of fresh air.

On the new-works front, The Impossible Trial – a musical, after numerous revisions, refinements and pandemic delays, will finally grace the stage! Co-presented and co-produced by the HKRep and Freespace, West Kowloon Cultural District, the long-awaited production combines spellbinding suspense with song and dance, embodying both art and entertainment in equal measure. In addition, Hong Kong's renowned playwright Poon Wai Sum's black comedy Confrontations delves deep into the meaning of life, with Poon as director ensuring his brand of humour will permeate everything on stage. I will direct All Good Things, a story following the ups and downs of a Chinese restaurant in the 1970s and 1980s in a nostalgic look at our hometown.

As a professional theatre company, we adhere to the principle of "balanced repertoire", including importing international works that extend our audience's vista, and Sœurs —our season-opener—is a great example. Playwright Pascal Rambert—also a theatre and film director, writer and choreographer—will direct his story about two sisters at loggerheads, unearthing memories and tragedies of one family. It is our mission to nurture the new generation of Hong Kong playwriting talents. Our Black Box presents two productions under the auspices of The Open Platform— Rose of Nightingale and The Precious One—offering opportunities for younger artists to mount their creations on stage! We are also delighted that HKRep's own company members pursue their artistic paths in diverse ways. After the success of Good Things Going, Mercy Wong pens Female Nº7, rising to challenges and sharing her insights from a uniquely female perspective. Filled with heartfelt emotions and utter honesty, Female Nº7 will premiere in our Black Box this season!

Our 45th season offers exciting and exhilarating productions for all to savour. I hope that the pandemic will soon pass, and that performances can take place as scheduled, so our company can continue to scale new heights.
ANTHONY CHAN