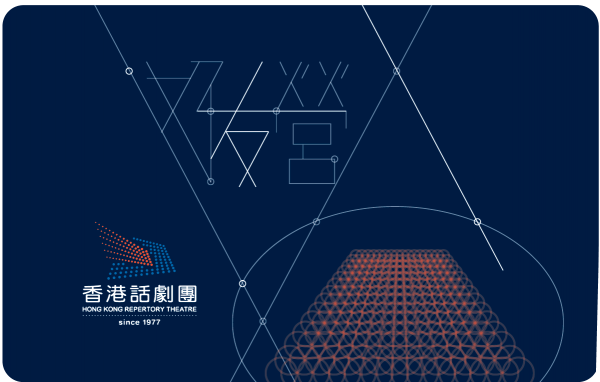 HKRep Pals was founded in March 2003. With the aim of harnessing the power of our audience and fans, this scheme plays an important role in fostering the company's growth via closing the distance from the stage through different types of communication and community interaction.
HKRep Pals provides for its members a wide range of benefits and services, including ticket discounts, priority booking, face-to-face events with creative team and cast, backstage visits and rehearsals, social gatherings, and access to first-hand HKRep news.
We are confident that drama is an inclusive art in which performers and audience unite as one. While opening new repertory vistas, experimenting in forms of presentation and pursuing our artistic path, we also need your suggestions, support and encouragement. We look forward to learning from and growing with our audiences who are part of the HKRep family!

Welcome all good friends, join us in HKRep Pals!
About HKRep Pals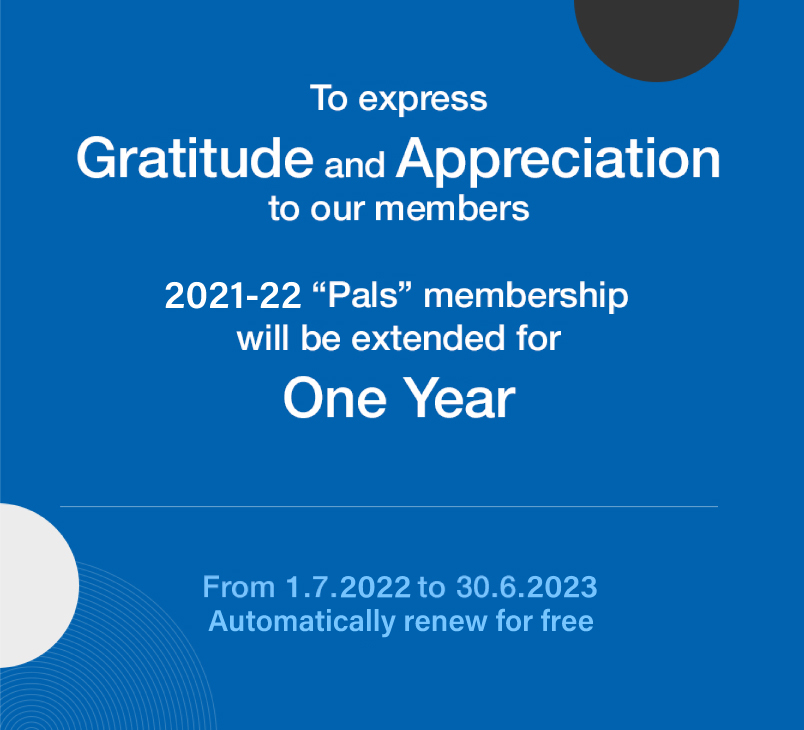 To join:
---
1

Via Online Application (For free application only)
Please complete the online Pals membership application form and upload the image of tickets.

2

By Post or Fax


Please complete the Pals membership application form and return it to us together with the photocopy of tickets either by fax to 2815 5785 or by mail to the Hong Kong Repertory Theatre, 4/F, Sheung Wan Municipal Services Building, 345 Queen's Road Central, Hong Kong.


3

At HKRep's Reception Desk during Performances


Please contact staff members of HKRep for Pals membership application form at reception desk during performances, and submit your completed form with the photocopy of tickets.
PALs Members' Privileges and Benefits:
---
1

Up to 30% Booking Discount


Exclusive booking discount up to 30% off for purchasing programmes presented by HKRep.


2

5% Discount on Courses and Workshops


Pals members and their children can enjoy 5% discount on joining courses and workshops presented by HKRep Drama School.


3

Exclusive Pals Activities & News of HKRep


Special invitation to pre-performance talks, open rehearsals and other member activities, with regular updates on HKRep's news and merchant special offers.


4

Discounts on below Special Merchants:


10% discount on full-price tickets at URBTIX for the programmes presented by


Hong Kong Dance Company
Hong Kong Chinese Orchestra
Hong Kong Philharmonic Orchestra (discount applicable to the first 2 tickets only)
Chung Ying Theatre Company (discount applicable to the first 2 tickets only)
City Contemporary Dance Company
Zuni Icosahedron
Hong Kong Ballet

and
1. Panasonic





Double Mineral nanoe™ Hair Dryer, Dehumidifier, Liquor Cabinet: 12% off

Air Purifier, Microwave Oven, Water Purifier, Alkaline Ionizer, Professional Hair Trimmer,Baby Hair Trimmer, Induction Heating Warm Jar (Specified model) , Fuzzy Heating Warm Jar, Advanced Ionic Cleansing and Toning Device, The RF Ultrasonic Device, Refa Active Massage Roller, Body Make Sit Style, SIXPAD Abs Fit: 15% off

Dental Beat: 20% off

Hair Removal System, LAMDASH Linear Shaver, Aroma Facial Ionic Steamer, Ionic Cleansing & Toning System, Micro-foam Cleaning System, Eye Warming Massager, Leg Hip Refre, Head Spa, Body Trimmer for Men, Sonic Vibration Electric Toothbrush (Specified model) : 25% off

*Only applicable in the following shops:

Ninki Denki
Shop 503, 506-507, iSQUARE, 63 Nathan Road , Tsim Sha Tsui, Kowloon , Hong Kong
Tel:2332 3723
Shop 215, 2/F, Domain, 38 Ko Chiu Road, Yau Tong, Kowloon
Tel:2778 6098
Shop2027, Level2,Discovery Park, 398 Castle Peak Road, Tsuen Wan
Tel:2733 9319

Panasonic Showroom
14/F, New East Ocean Centre, 9 Science Museum Rd, Tsimshatsui East, Kln
Tel:2733 3833
13/F, Sogo Dept Store, 555 Hennessy Rd, Causeway Bay, HK
Tel:2833 9039


You may enjoy the above-mentioned discount offer by showing the valid PALS membership card. The offer cannot be exchanged for cash and other services and cannot be used in conjunction with other promotional offers. In case of any dispute, the decisions of Shun Hing Electronic Trading Co. Ltd. should be final. Discount offer from 1 Apr 2022 to 31 March 2023.


2. Hong Kong Book Centre Ltd


10% discount on purchase at Hong Kong Book Centre Ltd. and Kelly & Walsh Ltd. (except special priced books, school textbooks, magazines, stationary and souvenirs, Hong Kong Government publications, tapes, cassettes, video, laser disk, CD and software).
Shop Details: www.swindonbooks.com/AboutUs.asp


3. The Corner coffee stand


Present valid Pals card to enjoy $5 discount on every purchase.
Shop List:
Wan Chai - Hong Kong Arts Centre G/F
Sheung Wan - Shop22, G/F, Fook Sing Court 378 Queen's Road


4. My Book One


Get 10% discount code for purchasing on "My Book One" online shop.

Subscribe to e-Newsletter

Stay Tuned for our News!