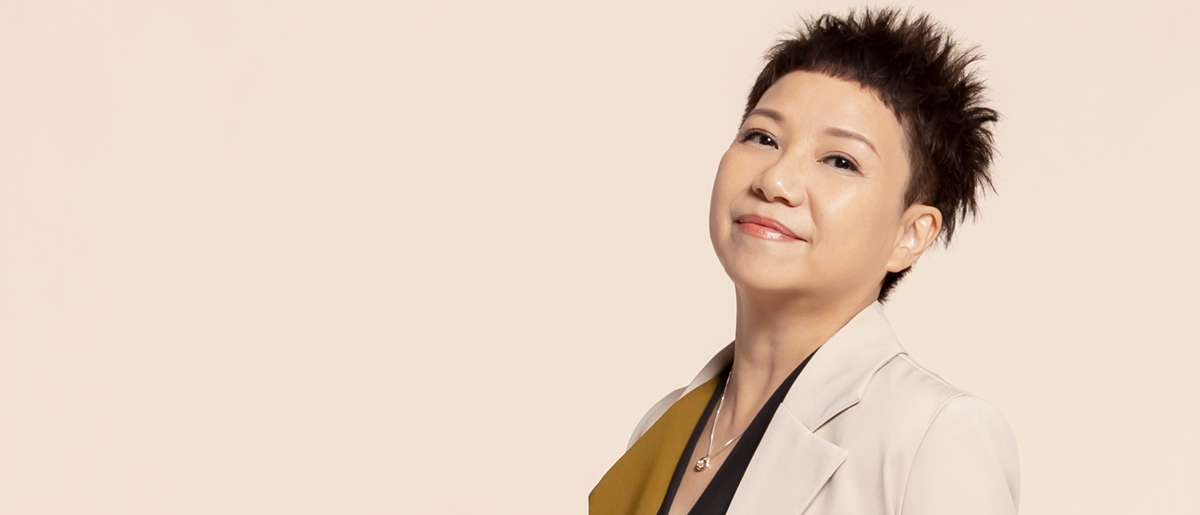 A fine talent in stage art, Fung Wai Hang is not only an actress but also a director, playwright and programme curator. A graduate of the inaugural class of the Hong Kong Academy for Performing Arts' School of Drama, she later obtained an MFA in Theatre Practice at the University of Exeter. Since joining HKRep in 1988, Fung rose in the ranks, taking such positions as Principal Actress and Resident Director etc. Currently she serves as Assistant Artistic Director at HKRep.
Fung has participated in more than 100 productions. She has been nominated numerous times for the Hong Kong Drama Awards, having won eight to date: two for Best Actress (Comedy/Farce) in 1995 and 1996; three for Best Supporting Actress (Tragedy/Drama) in 1993, 2002 and 2015; three for Best Director for Red (2013), Attempts on her Life (2015) and Le Père (The Father) (2018). In 2005, her outstanding performance in the original musical Sweet & Sour Hong Kong made her the first Hong Kong stage professional to be honoured at the 15th Shanghai Magnolia Stage Award, as Best Supporting Actress. Fung was also a recipient of the Secretary for Home Affairs' Commendation Scheme in 2005 and the Artist of the Year (Drama) for the 2018 Hong Kong Arts Development Awards. She was nominated Best Director (Tragedy/Drama) for A Dream Like a Dream in 2020 and Best Director (Comedy/Farce) for A Winter Funeral in 2022.
Productions Fung has directed include Rabbit Hole, The Cell, Red, Attempts on her Life, The Sin Family, The Abandoned Harbour, Le Père (The Father), Ladies, Bon Voyage – a Cabaret, Pride and A Winter Funeral (co-directed with Weigo Lee). She recently co-directed HKRep production of A Dream Like a Dream with acclaimed theatre director Stan Lai and directed Moon Story at Shanghai, a project co-produced by HKRep and Shanghai Dramatic Arts Centre. In 1996, Fung was awarded an Asian Cultural Council scholarship to study drama in the United States. On that occasion, she produced Red Luna at New York's LaMaMa Experimental Theatre Club. She graduated with distinction on her MFA studies in England (2008–2010), and was awarded Dean's Commendation for outstanding achievement.
Fung's recent efforts centre on HKRep Black Box Theatre as a platform to nurture local talents as well as to explore new forms and presentations, including multi-media productions. During these ten year, she has curated almost forty productions. Apart from organising the International Black Box Festival and workshops, she has helped foster cultural exchange among Hong Kong, China, and the rest of the world, benefitting not only audiences but also young theatre practitioners.