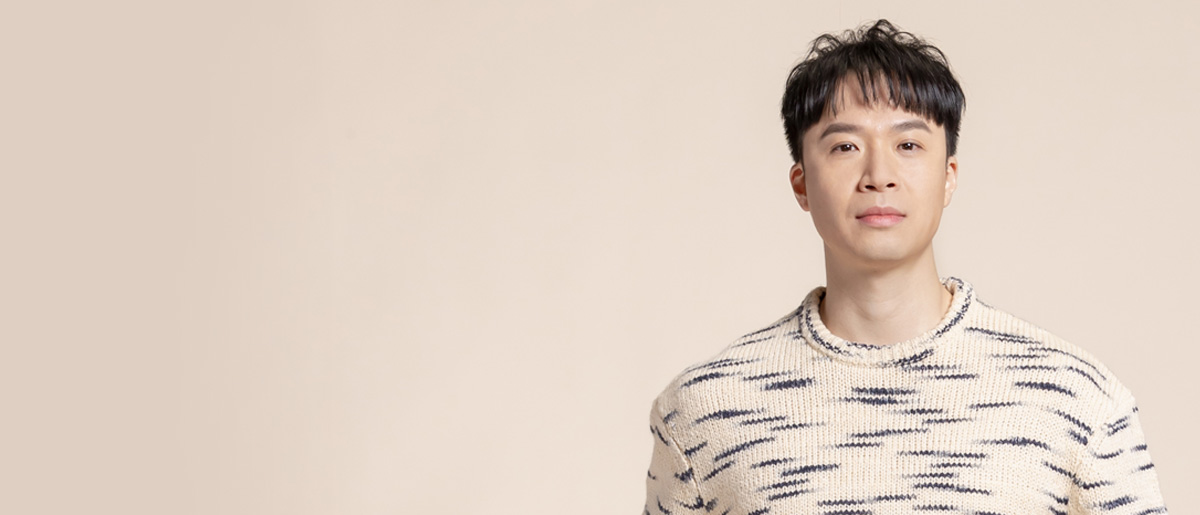 Angus Chan joined HKRep in 2022. His recent performances include
The Impossible Trial - a musical, Liu Rushi, my Dear,
The Isle
,
All Good Things
,
The Top Restaurant
and
Love à la Zen
.
He has appeared in many productions, including the Hong Kong Dance Company x Actors' Family musical
A Tale of the Southern Sky,
Actors' Family's
1941 Girl
and
The Love Story of Sam & Sally,
Dionysus Contemporary Theatre's
EQUUS
and
A Midsummer Night's Dream,
Emperor Entertainment Group's
Witness for the Prosecution,
We Draman Group' s
Wit,
Boom Theatre's
Our Journal of Springtime – The Musical,
Class 7A Drama Group's
The Chalk Circle in China
and
Love to Forget
re-run, Theatre Space's
Czechmate,
Hong Kong Federation of Drama Societies'
The Pitmen Painters,
Hong Kong Arts Festival's
Black Swan,
Tang Shu-wing Theatre Studio's
The Tragedy of Macbeth,
The Theatre Wonderland's
Oshin,
The Spring-Time Group's
The Mad Phoenix
and
Hyper and Shooting Star-the musical,
Perry Chiu Experimental Theatre's musical productions
Too Wild, Wild, Wild Rose
and
Age of Aquarius.
In 2007, Angus was nominated as Best Actor (Tragedy/Drama) at the Hong Kong Drama Awards for his performance in
Hamlet
. In 2017, he was nominated as Best Supporting Actor (Tragedy/Drama) for his performance in
Wit
. In 2022, he was awarded Best Actor (Tragedy/Drama) for his performance in
A Tale of the Southern Sky.
Angus is a graduate with honours from the School of Drama, The Hong Kong Academy for Performing Arts, majoring in acting. He is the founder of Powerful Actor Workshop.