Back
Freespace x HKREP The Great Pretender - a musical
Grand Theatre, Xiqu Centre
West Kowloon Cultural District

21.05.2020 - 24.05.2020
【In response to the developing situation of the COVID-19 pandemic, Freespace x HKRep: The Great Pretender – a musical, originally schedule from 21–24 May 2020 (Thursday – Sunday) has been postponed to January 2021.
】
---
In a World of Injustice, Wrong is Right and Right is Wrong

Fong Tong Geng, Guangdong's most prominent advocate, is known for his greed and malice. But at the height of his career heaven deals him a blow and his reputation and wealth are lost overnight. Haunted by the bitter ghost of a childhood friend, Fong fights his way back to the magistrate to right his wrongs and redeem himself as the champion of the common man.

Commissioned by Freespace, and co-presented and co-produced by HKRep and Freespace, The Great Pretender brings together some of Hong Kong's top creators and performers. Using the language of musical theatre to separate truth from falsehood, and the stage to enact a fable for our contemporary world, it holds up a bright mirror in defence of justice for all.
Commissioned, Co-presented and Co-produced by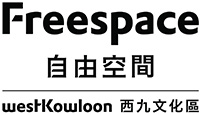 Performance Date & Venue
Grand Theatre, Xiqu Centre
West Kowloon Cultural District

7:45pm 21-23.5.2020
2:45pm 24.5.2020

$480 / $400 / $320 / $240
Presented in Cantonese with Chinese and English surtitles
No latecomers will be admitted until as suitable break in the programme
Children under the age of 6 will not be admitted
Cast & Production Team
Composer
Leon Ko
Lyricist
Chris Shum
Playwright
Cheung Fei Fan
Director
Fong Chun Kit
Dramaturg
Low Kee Hong
Staging Director and Choreographer
Ivanhoe Lam
Scenographer
Wong Yat Kwan
Main Cast
Lau Shau Ching
Jordan Cheng